We don't advertise. More than likely you found us through word of mouth. Given the private nature of immigration, and our clients public profiles, we respect their privacy as we respect yours.
Here are a few testimonials…
After 3 denials I just got my EB1 approval! Thanks for everything guys…
Ms S – Los Angeles, 2023
Just heard my EB1 i140 was approved!! Yay!!
On to adjustment of status process. :))
Ms K (Ireland) – Los Angeles
My Green Card petition just got approved in less than 13 days Premium Processing!
Thank you SO SO SO SO much for everything. You really played an important role on this whole process. Now I am filing my adjustment of status!
Mr P. (Greece) – Chicago

Thank you again, you've been so helpful.
Mr B. (Argentina) – Brooklyn

My I-140 EB1 was finally approved! I filed on July 1st and didn't receive any RFEs. Thanks for your incredible template that made all this possible.
Mr V. (Germany) – February
Thank you for this amazing resource you've put together. I'm in the very early stages of my acting career, and signing up to your O1 Visa resources is helping me immensely to plan what I'm going to do, and which projects I would like to get involved in.
Ms G. (UK) – July
I filed concurrently and without premium processing from within the States beginning of May. My approval was processed end of June! I just received my approval notice! Thank you again! Can't wait for when the actual green card comes!
Ms M. (Germany)
My EB1A application has been approved! I'm ecstatic, thank you so much for your help. I bought your very useful service end of 2020 and my EB1A application was approved in May 2020.
Ms T. (Hungary) – May, 2020
So grateful for your guide and support. It gave us the confidence to do this on our own. I had O1s in the past and they cost me a lot of money through lawyers. Also their work wasn't great… so doing the green card application ourself saved us a bundle!
Mr S. (UK) – March
My case was approved today and I wanted to send my big big thank to both of you. It is so helpful to have your kit package as a guide to prepare and file my O-1B visa application, and I could not have done this on my own without your continuous support!!!! So thankful!!! All I want to say is Thank You!! Thank you again!!
Ms P. (China) – NYC
Dear Friends,
Happy New Year!
Greetings from Greece – I just got approved my green card without an RFE!
Mr Y. (Greece)
Guys, I got my Green Card approved. After I got an RFE I followed your advice and all the premises in the guide and now I'm an American Resident!! Thank you!!!
Mr B. (Venezuela) – Chicago
I was approved on an EB1 within 5 days and just waiting for Embassy interview so fingers crossed. Whilst I used an attorney, your site was really helpful for another perspective. Thanks again!
Mr G. (UK) – New York
Thank you for your help. Your website is so useful! It has helped me a lot getting my O1. (I got my O1 by the end of last year without an attorney and mainly by following your O1-B guide!) And I know it will help me go further. I would like to start working on your EB 1 guide asap.
Mr R. (France) – New York
Wanted to let u know I literally just got an email now saying card/permit was produced and sent in mail. Wahoo! Tnx for all the massive help!
Ms D. (Ireland) – Los Angeles
I got my Greencard approved in 5 days!!
THANK YOU!!!!!
Ms S. (Australia) – Los Angeles,
I received my approval notice today. I'm an O-1B visa holder. Now going towards the green card 🙂 Thank you for your support.
Mr B. (Venezuela) – Chicago (Approved in 8 days)
I got my Green Card!! It arrived about a month ago – I still am so thankful that I was able to put this together without a lawyer, there was no way I could have afforded to do it otherwise… So yay!!! Thank YOU!!! 🙂
Ms A. (Portugal) – Los Angeles
I just wanted to thank you so much for all your amazing help throughout this process, I got my GC in August. I couldn't have done any of this without you, your patience and feedback or the excellent system you built so diligently. We have already recommended you to 2 other wonderful people who are in the process of GC now!
Mr R (Brazil) – Los Angeles
Just understanding what was strong evidence made all the difference to me in putting together my application. Things I thought were inconsequential turned out to be major blocks in building my case. Knowledge is power, and Kevin and Rachel give you that power.
Mr K. (Ireland) – Los Angeles
I have had the benefit of assistance from both Kevin and Rachel in applying for my O1 visas and now applying for my Green Card. They have an amazing, almost encyclopaedic knowledge of the process. As I have an almost phobic reaction to all official forms, I found their knowledge, support and enthusiasm helped ease me through the process. The guide showed me what was and, most importantly, what was not relevant in the information that was required. I am now in the process of preparing the first draft of my Green Card petition using their guide to ensure that it complies with all that is required to enable the examiner to view the document favourably. I cannot recommend them highly enough.
Mr O'B. (Ireland) – Los Angeles
* Addendum November – My green card was approved in 4 days.
I can't emphasize enough how much work is involved in self-petitioning. It is a massive undertaking. Without the help of Rachel and Kevin, I would not be sitting here with my Greencard in hand! I learned that the trick was to figure out my niche and concentrate on that. Each step is a mountain. But with Rachel and Kevin, you have the steps to conquer them!
Mr H. (Ireland) – Los Angeles
I had 2 previous EB1 rejections using an expensive immigration attorney, $8000 a pop, and I was very reluctant to even attempt a 3rd case and I really didn't have the money to use an attorney again.
Filing my own case seemed ridiculous but Kevin and Rachel's guide made me see that it really isn't. They provided a step by step process that I was able to follow and they gave me relevant examples for each category. They basically simplify the whole process. They gave me simple actions that I put in place and now I have my green card.
I absolutely recommend this method to any artist looking for an EB1 Greencard.
Mr M. (UK) – New York
When I got my RFE through my attorney I was gutted, I literally couldn't look at it for weeks, even though I knew I had to get to work on it right away. Then with Kevin and Rachel's guide I was able to pull myself together, deal with my examiner's issues, and re-frame my achievements to prove my case. I'm now a Happy Green Card holder!
Ms H. (UK) – Los Angeles
Having just gotten married and started a family, there was no way we could afford to spend $10,000 on an application that could be filed for two! With Rachel and Kevin's guidance we were able to self-file and start our new life together in USA.
Mr V. (UK) – Los Angeles
Kevin and Rachel have the experience to rival any lawyer's office but far exceed any of the 4 immigration attorneys I have used for my 4 0-1 visas. I have found lawyers very lacking in that they often will be very slow to return calls, will take offense if you review and suggest changes, can crucially misspell and even get completely the wrong idea about a production – thinking you are a dancer not an actor in one instance – and this had made me very nervous about using them when going for my green card. The devil is in the details, and no more so than with this life changing decision! Nothing is more daunting than launching your green card petition alone, but Kevin and Rachel give the kind of accurate, laser-focused guidance that increases your likelihood of success. Bravo to this empowering initiative they have created of putting actors more in control of their careers!
Ms W. (UK) Santa Monica
I first entered the USA on an O1 visa. I had a terrible experience with my lawyers and by the time my visa was granted I had lost 1 1/2 years from my 3 year visa as my lawyers never updated my case. So by the time I arrived I was already feeling panicked about my time and knew I did not want to go through lawyers again to extend my stay.
I had heard Rachel and Kevin applied for Green Cards without attorneys and got it. Although the thought of this was terrifying I knew it was the best option for me as I did not want to put my life in the hands of a lawyer again. I messaged Rachel and Kevin and they gave me a guide that went through the process in a lot of detail. The amazing part of self petitioning is that you don't need a sponsor. Also the O1 has a lot of restrictions and certain networks will not let you in the door with an O1 visa.
The guide gave lots of resources, the information was very clear and in everyday language. I began to work towards my Green Card petition. I followed the templates and guidelines suggested by Rachel and Kevin. It was a lot of hard work with many days spent sitting behind my laptop piecing it all together, however, it was all worth it when that little green card came in the post!
I submitted my application on 23 September 2013, 90 days later I received my temporary Work Card. On 24 September 2014 I received the email that my Green Card petition had been approved. I received a Request for Further Evidence during that time, this was completely my fault as I went against the advice of Rachel and Kevin on one of the points, but, I was able to rectify it as they had been so precise with everything else that I knew what to do.
Applying for a Green Card without lawyers, to many, sounds unachievable however with Rachel and Kevins help it was one of the most fulfilling things I have ever done. I knew they were there for me every step of the way and they were the living proof, it can be done. If, like me, you like to be fully in control of your own life and are not afraid putting in the time and effort this is 100% the way to go. Also if you can't or don't want to fork out the excessive fee's for a lawyer this is hands down the best option, in my experience, costing less than half of that quoted by a lawyer.
I will always be eternally grateful to Rachel and Kevin for giving me this amazing opportunity, to life the live I choose, in the country I choose and pursue my dreams.
Ms McK. (Ireland) – Santa Monica
Rachel and Kevin are fountains of useful immigration information. Smart and personable, you can rest assured that they have been through the process themselves, triumphed over all the obstacles and know exactly what they are talking about. They helped me out when I had my own difficulties and I am very grateful for their knowledge and generosity. I would recommend them without hesitation as expert guides in applying for an Artist Greencard.
Mr R. (UK) – Los Angeles
I've had a good career, yet I received two denials. I was disheartened. I knew of others with less experience being approved. I had used the same attorney both times and even though they had offered to refile for free, I just couldn't trust them on a third attempt. I was decided on moving back to the UK until I was recommended Artist Greencard Guide. I followed Rachel and Kevin's advice, rephrased my case, specifically relooked at my sustained acclaim and got my approval in Nov 2018.
Mr T. (UK) – Los Angeles
Thank you for you wonderful website and support.
Ms S. (Argentina)
The site has honestly been a life saver, I'm actually starting to enjoy working on my greencard!
Ms S. (Ireland)

Read about the EB-1 here
Read about the O-1 here

We guarantee 100% privacy. Your information will not be shared. We use SSL security on our sites ensuring your anonymity and protection.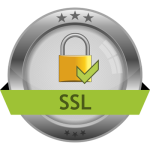 US visas for artists, US artist green card, greencard, British, Irish, Australian, green card process, green card requirements, usa green card process, green card application, immigration attorney, artist visa, O1 extension, how to work in US as an actor, filmmaker green card, musicians green card, actor green card, green card application, us green card requirements, green card interview questions, usa green card process, us visa application form, artist visa usa, o1 visa usa, working visa usa, artist green card in America, artist visa usa requirements, visa usa, Our comprehensive step-by-step guides will show you how to file your US Artist Green Card or O1 Visa – self-file or work with an attorney.